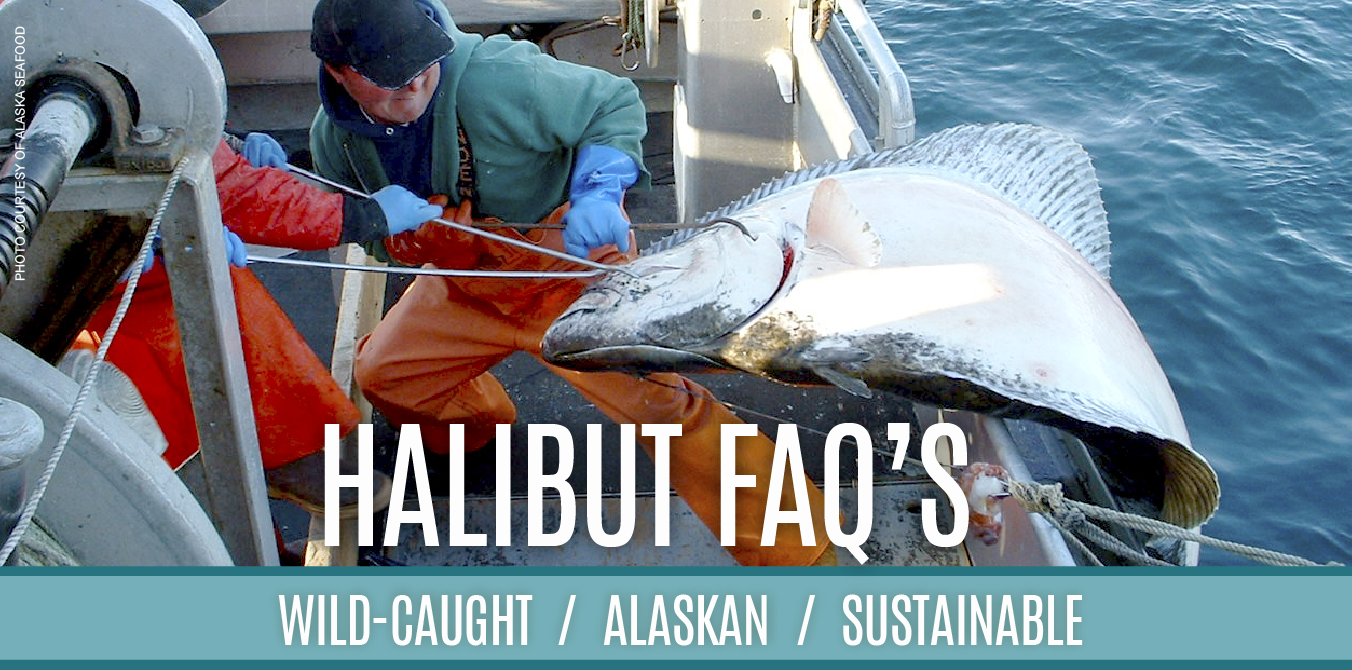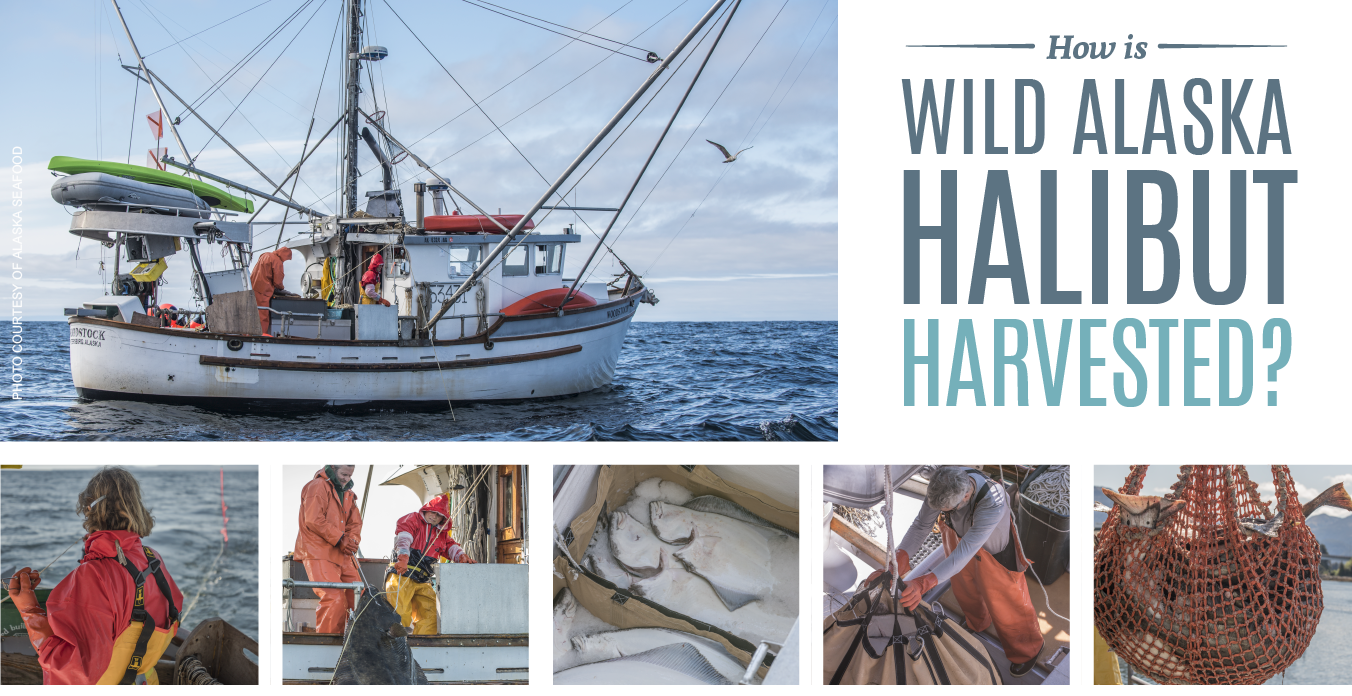 Alaska halibut is harvested using longline gear which is composed of groundline, buoy lines, and gangions, which are short pieces of line with hooks on the end. Longlines are set along the seabed, with baited hooks every few yards. Longline hooks are retrieved one at a time. The fishermen can unhook other species of fish and return them alive to the sea without bringing them on board. In this way, longlining is considered a style of fishing with very little bycatch. Alaska halibut are hauled onboard and immediately tucked in ice until they are brought to shore to be offloaded and transported to our facilities.

Copper River Seafood's processes our wild caught Alaska halibut in our state of the art processing facility in Anchorage, Alaska. We're focused on fully utilizing all of the fish we harvest, it's a precious wild resource after all! From fillets, to portions, to halibut cheeks, to our halibut bits & pieces, we offer a wide variety of products for our customers to enjoy.

Wild Alaskan Halibut inhabit the deep ocean floors of Alaska's pristine inlets. After swimming upright for the first six months of their lives, they rotate to one side and their eyes shift skyward. Their adaptability in nature is matched by their flexibility in the kitchen. The firm delicate texture and clean flavor of Wild Alaskan Halibut lends itself effortlessly to just about any seafood dish and cooking method imaginable.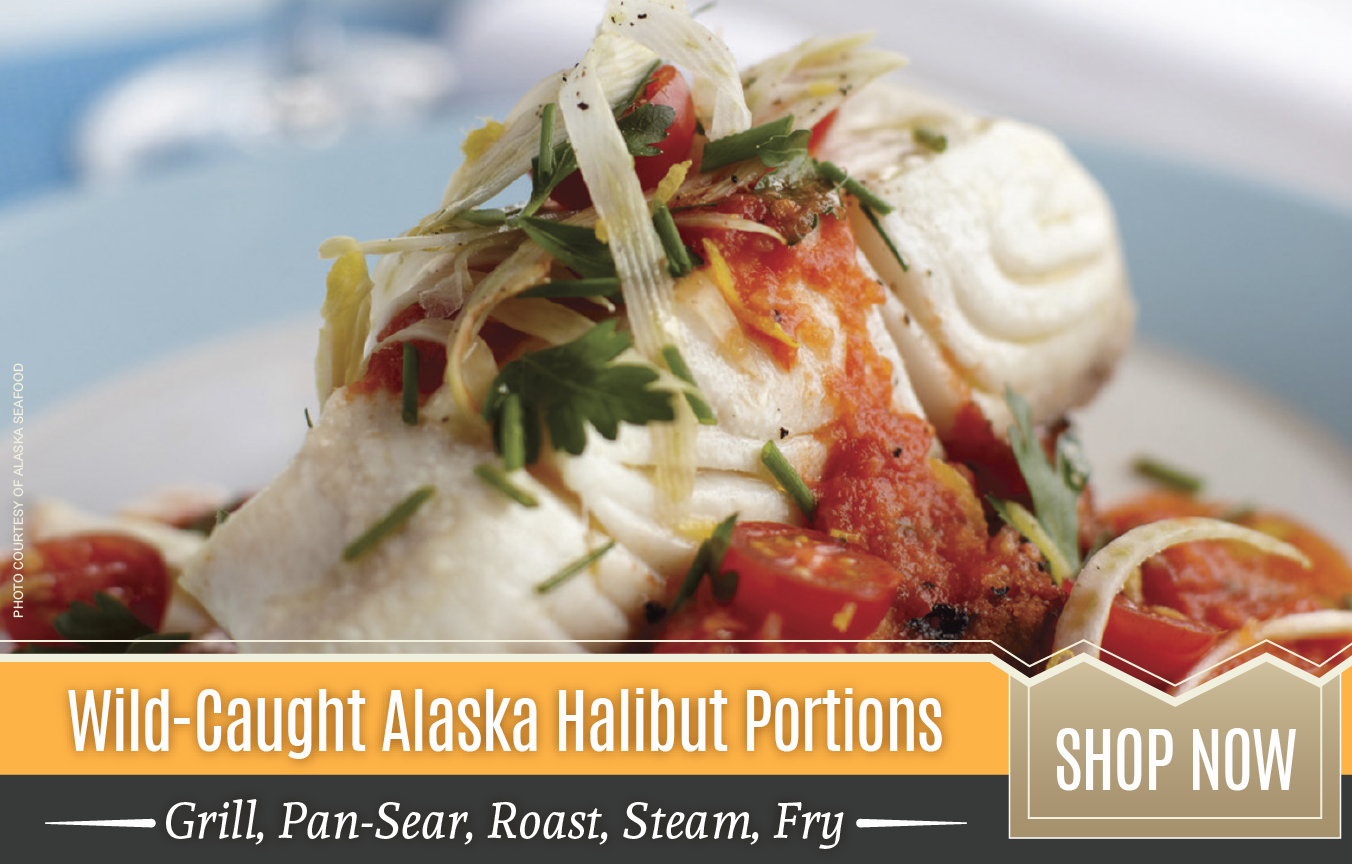 Wild Alaska Halibut Portions
Our convenient individually vacuum packed eight ounce portions are one of our most popular products online. No matter how they are prepared, wild Alaska Halibut portions can be enhanced with herbs, seasonings or sauces that range from the simple addition of lemon to far more elegant preparations such as fruit-based salsas, vegetable purees or garlic-flavored bread crumbs. The possibilities for creating imaginative dishes are truly endless.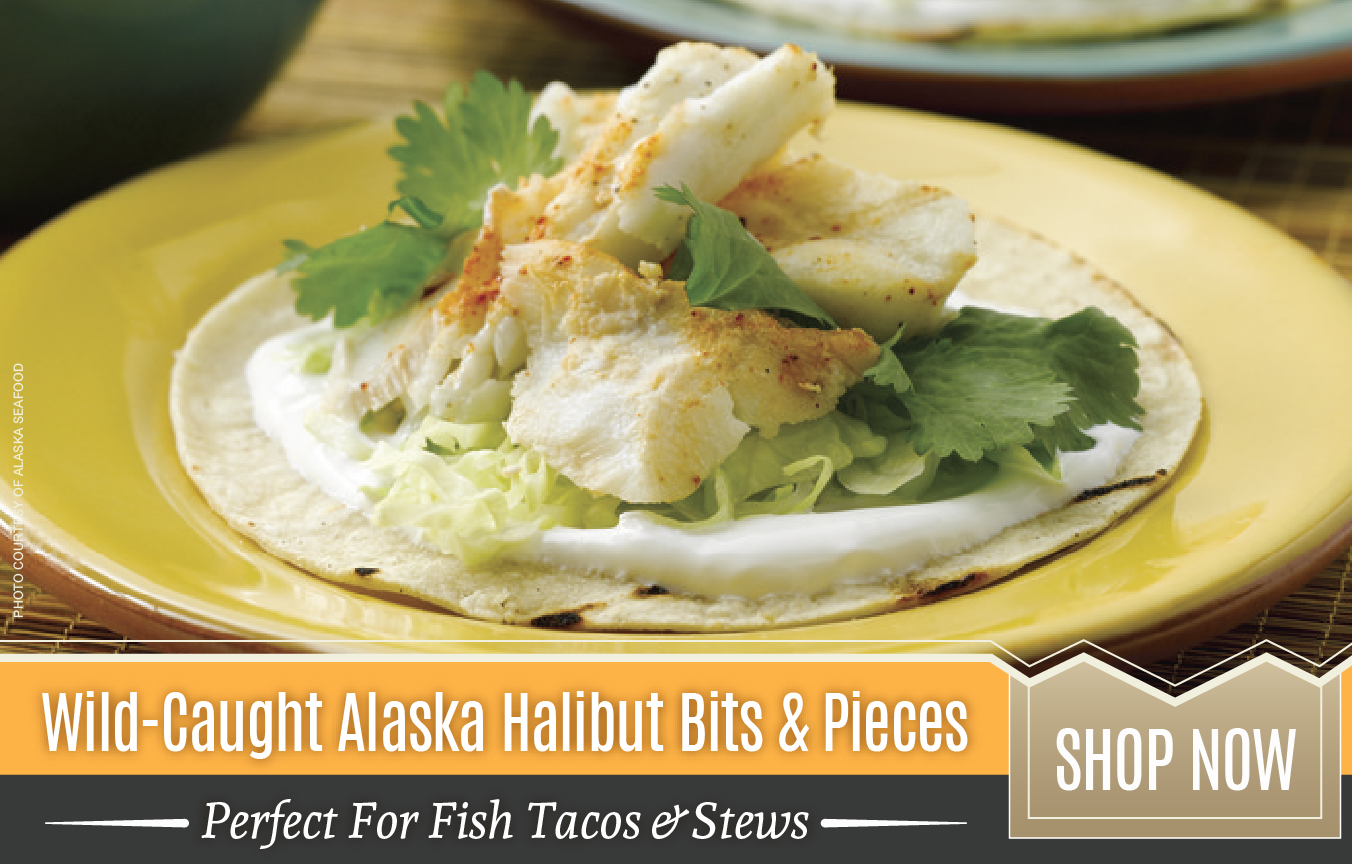 Wild Alaska Halibut Bits & Pieces
Perfect for chowders, tacos, or fish cakes, the applications for Alaska Halibut Bits & Pieces are endless.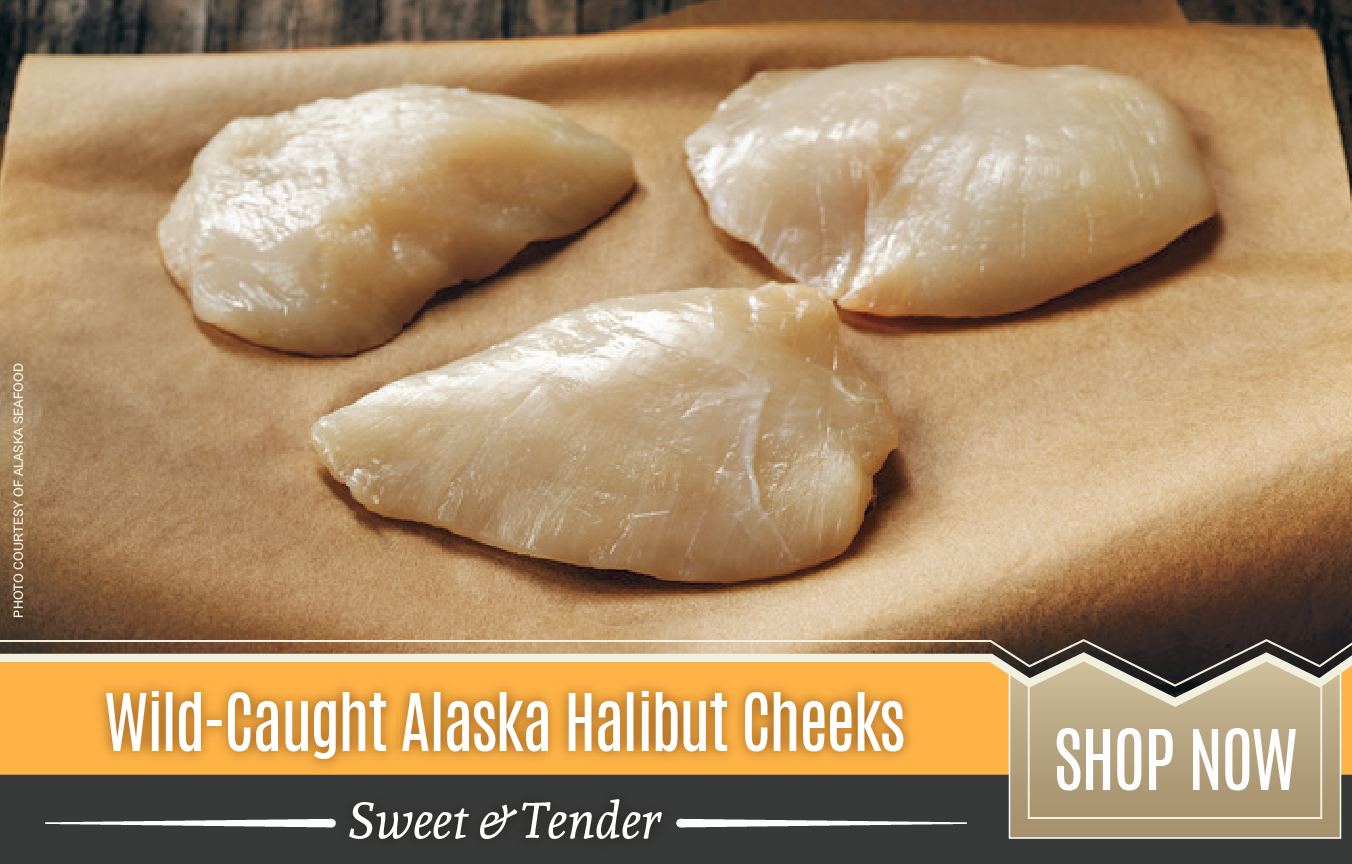 Wild Alaska Halibut Cheeks
Halibut cheeks are portions of flesh removed from the head of the Alaska halibut. They have a sweet, luxurious flavor and the texture and oval shape somewhat resemble an Alaska scallop. In fact, the cooking methods typically used for scallops — such as grilling, roasting and pan-frying — also work well for halibut cheeks.